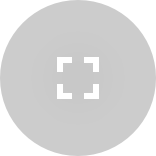 2G Dimmer Switch
Description
A double dimmer switch made from solid metal with a diamond-cut knurled knob to feel amazing with every touch.
Additional information
• white
• white/brass
• steel
• steel/brass
• brass
• smoked bronze
• smoked bronze/brass
• black
• black/brass
•Double dimmer
•2-way
•10 AX
•230-240V ~50Hz per gang
Halogen / Incandescent: 60-250w. LED / CFL: 5-120w
Need more information?
For more information on this product, please contact us on +852 2320 0580 or email us on
[email protected]