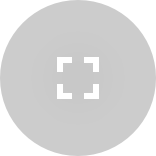 2G Euro Plate / 4 Module
Description
Euro Plates made from solid metal and finished with B P signature solid metal penny buttons.
Additional information
• white
• steel
• brass
• smoked bronze
• black
• Double euro plate
• 4 module
• To be combined with module inserts that are sold separately.
• All plates should be combined with black inserts except for white plates who should be combined with white inserts.
CE-tested for use throughout Europe.
Need more information?
For more information on this product, please contact us on +852 2320 0580 or email us on
[email protected]