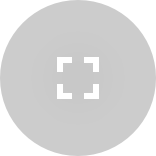 2G Mixed Switch 1T1D
Description
Additional information
• Switches & Sockets
• Toggle Switch
• Anti-flickering/buzzing
• Suitable for trailing or leading edge modes
• Made from solid brass
• Match with spotlights, door handles and more from the Polished Nickel collection
H86mm x W86mm x D42mm. The toggle length is 17mm.
• Switches rated to 20A
• The switch plate sits 1.5mm from the wall
• Secured with a metal ring without visible tool marks
• Metal die-cast chassis
• All dimmers have built in thermal and short circuit protection
• Minimum brightness can be set, which avoids any bulb flicker
• Trailing or leading edge dimming control .Trailing edge is the default setting and is recommended to prolong LED life
• Soft start operation which protects the bulbs
• Two dimmers cannot be combined to control the same light. Use toggle switches in combination with a dimmer switch
• Complies with BSEN60669-1
• 230-250V~50Hz
• 5-150W LED's 10-350W incandescent bulbs
THE PRODUCT INFORMATION IS FOR REFERENCE ONLY. PLEASE REQUEST THE PRODUCT SPECIFICATION FOR THE MOST CURRENT AND ACCURATE INFORMATION.
Need more information?
For more information on this product, please contact us on +852 2320 0580 or email us on
[email protected]