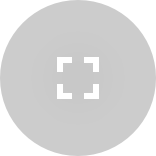 Facet Chandelier
Description
Additional information
• 60: 12xG9
• 100: 24xG9
• 150: 30xG9
• Max 5W LED
Class II – Double Insulated
Suitable for Mounting on Flammable Materials
• 60: 12KGS
• 100: 17KGS
• 150: 31.4KGS
Shipping Carton Size (wooden crate)
• 60: 73cm x 73cm x 39cm
• 100: 115cm x 115cm x 39cm
• 150: (2x) 118cm x 63cm x 32cm
• 60: 29KGS
• 100: 49KGS
• 150: (2x) 43KGS
LED G9 dimmable bulb up to 500-lumen output and color temperature from 2200K to 2700K. Please contact us about supply.
This product is compatible with most Bluetooth/ Wifi systems. Please contact us about the Tuya + Cassambi options we can offer.
THE PRODUCT INFORMATION IS FOR REFERENCE ONLY. PLEASE REQUEST THE PRODUCT SPECIFICATION FOR THE MOST CURRENT AND ACCURATE INFORMATION.
Need more information?
For more information on this product, please contact us on +852 2320 0580 or email us on
[email protected]