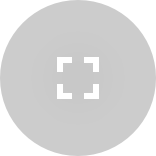 Vesper Quattro
Description
— Dimensions —
Additional information
Opal glass and aluminium with brushed silver or brushed gold finish
• Duo:
9.6W / 12V DC – Requires driver / G4 / 2700k / CRI 90
Supplied with 6x 1.6W dimmable G4 LED bulbs
• Quattro:
19.2W / 12V DC – Requires driver / G4 / 2700k / CRI 90
Supplied with 12x 1.6W dimmable G4 LED bulbs
Dimmable. TRIAC / Leading edge / Trailing edge
• Duo:
H 56 cm x W 45.5 cm x D 45.5 cm
(H 22 x W 17 7⁄8 x D 17 7⁄8 in)
• Quattro:
H 72.25 cm x W 58.5 cm x D 58.5 cm
(H 29 5⁄8 x W 23 x D 23 in)
• Duo:
Length – 300 cm / 118 1⁄8 in
6x 300cm clear cable (adjustable length)
• Quattro:
Length – 300 cm / 118 1⁄8 in
12x 300cm clear cable (adjustable length)
• Duo:
Square ceiling plate/canopy with driver
52 x 52 x 3 cm / 201⁄2 x 201⁄2 x 11⁄8 in
• Quattro:
Square ceiling plate/canopy with driver
66 x 66 x 3 cm / 26 x 26 x 11⁄8 in
Mini canopy (requires remote driver installation) will be coming soon.
• 110-130V : UL, cULus
• 220-240V : CE, UKCA, CB
• Duo:
Product (net) – 9KG
• Quattro:
Boxed (gross) – 9.75KG
THE PRODUCT INFORMATION IS FOR REFERENCE ONLY. PLEASE REQUEST THE PRODUCT SPECIFICATION FOR THE MOST CURRENT AND ACCURATE INFORMATION.
Need more information?
For more information on this product, please contact us on +852 2320 0580 or email us on
[email protected]